GENERAL CONTRACTOR JACKSONVILLE FL
we are pros in both interior and exterior renovations
We are a family-owned business dedicated to making our commercial and residential customers happy – winning your trust as one of the most reliable construction companies in Jacksonville Fl.
ITZ Construction is the go-to choice for Jacksonville residents for all their renovation needs. We have a team of experienced professionals who are dedicated to providing quality service and craftsmanship, serving as general contractors Jacksonville fl. We specialize in kitchen and bathroom remodeling, as well as home additions and whole-house renovations. We also offer a wide range of other services, such as flooring installation, painting, and drywall repair. Whether you're looking to update your kitchen or completely transform your home, we can help. Contact us today to schedule a free consultation. We'll work with you to create a plan that fits your budget and your vision. Let us show you why ITZ Construction is the best choice for all your renovation needs. 
Why choose us as your jacksonville contractors
At ITZ Construction, we pride ourselves on being honest and reliable as your trusted contractors in Jacksonville fl. We know that when you're looking for a construction company, you want one that you can trust to get the job done right. That's why we offer friendly customer service and prompt responses to inquiries. We also believe that it's important to be upfront with our clients about what to expect during their projects. We'll be with you every step of the way, from the very beginning through completion and cleanup. So if you're looking for a construction company that you can trust, look no further than us!
As professional Jacksonville contractors, we work as general contractors that offer big-business incentives, including:
We're experts in our field.

Our team of highly skilled professionals has experience working on all types of renovation projects, big and small. We know what it takes to get the job done right, and we'll make sure that your vision becomes a reality. 

We're committed to customer satisfaction.

Our number one priority is making sure that you're happy with the final product. We'll work with you every step of the way to ensure that your needs are being met. 

We use high-quality materials.

When you hire ITZ Construction, you can rest assured knowing that we only use the best materials available on the market. We believe that quality should never be compromised, which is why we only use products from trusted brands.

We offer competitive pricing.

We understand that budget is always a consideration when undertaking a renovation project. That's why we offer competitive pricing without sacrificing quality or service.

You won't be disappointed with the results.

When you choose ITZ Construction, you can be confident knowing that you'll be getting the best possible results. We take pride in our work and it shows in our finished product. 
Our team of experts will work closely with you to ensure that your vision becomes a reality
We provide home renovations of the highest quality that will make your house into a place you can be proud of. We have the knowledge and experience to completely remodel your home, whether it be just the kitchen and bathrooms or the entire house as well. We welcome a challenge and promise to be by your side every step of the way as we make your dreams a reality.
We are the go-to people for business renovations and remodels in the area, and for a good reason. No matter how big or small the task is, our skilled staff can manage it, from a single office to an entire shopping mall. Flooring, painting, plumbing, electrical, and more are just some of the many services we do. Each company has unique requirements, therefore, we will work with you to develop a tailor-made solution that fits within your financial constraints.
Searching for a reliable Jacksonville, Florida, kitchen remodel Jacksonville fl company?  You can stop your search with ITZ Construction. Whatever you need, from blueprints to demolition to new structures, we can do it all. When we remodel a kitchen, we collaborate closely with the homeowner to understand their ideal layout. We also provide a wide variety of furnishings, such as custom cabinets and countertops, to put your own stamp on your kitchen. In addition to these, we also provide plumbing, electrical, and painting services to assist you to complete your project.
Whether you're looking for a whole overhaul or just a few minor changes, we promise to give your bathroom the facelift it deserves. Our excellent services mean that you may leave the details to us. Due to the fact that every bathroom is different, we modify our services to fit your requirements and price range. To help you design the ideal bathroom, we provide a wide variety of options for construction materials, fittings, and surface treatments.
You want the best for your home, of course. That's why you should contact ITZ Construction to meet your decks and docks Jacksonville and privacy fence saint Augustine fl needs without compromising on quality. Decks, docks, and fences from our company may do wonders for the curb appeal of your property while also making you feel more safe and more private. Serving as a professional deck builders saint augustine fl, you can choose the ideal fence or deck for your home from the many options we provide.
The façade of your property should befit its status as your castle. If you want to make a good first impression, have ITZ Construction help you renovate your property. We guarantee that your home's exterior will look great after we're done with it. Offering you professional painting, repairing siding, cleaning gutters, as well as stucco repair Jacksonville fl  services. We're here to help you in finishing up those massive house renovations. Fix up your home or business with ITZ Construction right away!
HOME REMODEL JACKSONVILLE FL
Trust Us To Make Your Home Look Great Again
It's important to cherish every inch of your house. It is your sanctuary, after all! But we know that life may get in the way, turning your house into more of a prison than a haven of peace and quiet. Oh, don't worry! Let us help you in making your house a comfortable retreat once more. To help you rediscover the joy of living in your house, we provide comprehensive remodeling services. To begin, we'll schedule a meeting with you to discuss your needs and goals for the area. At that point, we'll get to work revitalizing your home with the help of our skilled designers and builders. Contact us right away if you are ready to make your house feel like a home again.
BATHROOM REMODEL JACKSONVILLE FL
It's Never Too Late To Spruce Up Your Business
Our commercial remodeling services will breathe new life into your business. Our professional staff is here to help you in creating the ambiance you've always wanted for your business, whether it be an office, boutique, restaurant, or storefront. You'll find the right fit for your company among our various available services. Our Jacksonville contractors will collaborate with you to design a space that meets your needs and those of your staff and consumers. And we'll help you choose material and finish selections that are aligned with your brand and leave a long-lasting impression. Are you ready to start? To schedule your no-cost initial consultation, please get in touch with us today.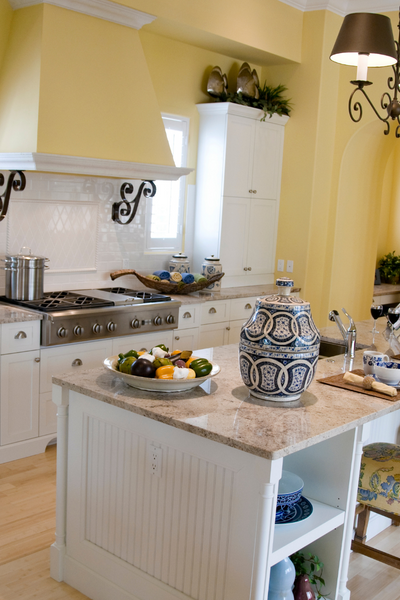 KITCHEN REMODEL JACKSONVILLE FL
Spectacular Kitchen and Bathroom Renovations
Do you want to remodel your bathroom or kitchen? Luckily, you've found the ideal spot to be! When you choose the experts at ITZ Construction to do your kitchen remodeling, you'll end up with a kitchen that's nothing short of spectacular. Every room in your house is essential to you, and we'll work with you to make sure they're all renovated to your satisfaction.
Whether you want to replace your appliances, put in a granite counter, or put in new cabinetry, we can help you design the ideal kitchen for your needs. If you're looking to renovate your kitchen in Jacksonville, we can assist you in creating a plan and carrying it out that will work for your space and your wallet. We'll help you decide on the correct components and fittings, and then we'll put it all together for you. Contact us right away if you're thinking of remodeling your kitchen or bathroom.