COMMERCIAL ROOF REPAIR Jacksonville FL
Commercial Remodel & Renovation
ITZ Construction Commercial Services is the best option for your next commercial remodeling project. We're dependable and high-caliber, with a commitment to top-notch customer service. You can count on us for remodels, conversions, and additions. Our commercial contractors hold complete liability insurance along with a reputation of excellence and trust in the area. In close collaboration with you and your preferences, we develop the ideal commercial property that is constructed according to your project's requirements.
We'll Breathe New Life Into Your Business
At ITZ, we take great satisfaction in finishing any commercial construction project on time and under budget while still maintaining the highest quality standards. We're a full-service general contractor specializing in turnkey solutions for businesses of all sizes. From small office renovations to large industrial complexes, we have the experience and expertise to get the job done right. When you work with us, you'll be working with a team of dedicated professionals who are committed to your success. With immense expertise in the field and great commercial renovation contractors on board, we will curate extraordinary spaces out of the old ones.
We'll Remodel Your Business On A Budget
Remodeling a commercial project is no easy task and requires utter commitment, a big budget and a trusted commercial remodel and renovation company. We are a one-stop solution for all your commercial contractor needs. With our manageable costs, many clients like dental office construction projects are surprised by how affordable it is to restore their building or industrial complex. Commercial renovation prices per square foot can vary greatly from residential projects. But we do not disappoint in either residential or commercial projects. We're the remodelers that do it all!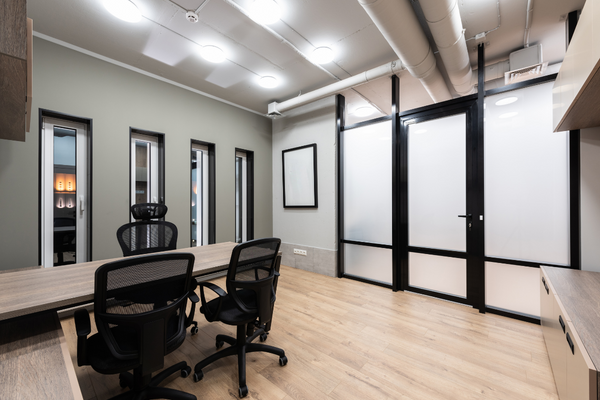 We Create Spaces That Reflect Your Brand and Personality
As your commercial renovation contractor, we offer a wide variety of services to meet your needs. From simple repairs to complete renovations, we have the experience and expertise to get the job done right. Here are five of the most popular services we offer:
Office renovations –

Whether you're looking to update your office space or create a more efficient work environment, we can help. We'll work with you to create a custom plan that meets your specific needs and budget.
Tenant improvements –

If you're planning to lease or rent your commercial space, we can help make it more appealing to potential tenants. We offer a variety of tenant improvement services, from painting and flooring to complete office build-outs.
Retail remodeling –

Are you looking to give your retail space a fresh new look? We can help. We offer everything from minor cosmetic upgrades to complete store redesigns. We'll work with you to create a space that is both stylish and functional.
Restaurant remodeling – If you're looking to attract new customers or create a more inviting dining experience, we can help. We offer a variety of restaurant remodeling services, from kitchen upgrades to complete dining room makeovers.
Commercial construction –

Need additional space for your business? We offer commercial construction services for all types of businesses, from small offices to large warehouses. We'll work with you to design and build a space that meets your specific needs and budget.
If you're in need of commercial renovation services, contact us today! We'd be happy to provide you with a free consultation and custom quote.
DENTAL OFFICE CONSTRUCTION Jacksonville FL
A Variety Of Remodeling Options To Choose From
Commercial remodeling and renovation can be a tough job. But with ITZ Construction, you can rest assured that the job will be done quickly and efficiently. We also offer a wide range of services, so you can choose the one that best suits your needs. Whether you are looking to freshen things up through our dental office construction services, commercial roof repair or you are choosing a custom office space renovation, we excel in each and deliver our best. Our remodeling options encompass the trendy store build out, slight updates in commercial projects, complete remodeling and many more. Whether you need a complete overhaul of your commercial space or just a few minor changes, we can help. Contact us today to get started.
If you are in California, and you're dealing with the aftermath of a leak or flood, reach out to our water damage company Anaheim partners 24/7 for fast reliable services.